A slew of delayed video games originally scheduled for 2021 has contributed to 2022 appearing unusually stacked in exciting PC releases. Even without the additional bonus releases, the year was always significant.
It's when we're expecting the next Soulsborne title developed by FromSoftware, as well as the first single-player Bethesda RPG in seven years. We're expecting long-awaited sequels to some of our favorite games, as well as revivals and reboots of series we feared, were doomed.
Several of the games we've been enjoying in Early Access are expected to be released in full in 2022. It's going to be a whirlwind of a day.
Also Read: Most Exciting Games Announced at The Games Awards 2021
Horizon Forbidden West
Horizon Zero Dawn's sequel, Horizon Forbidden West, is highly anticipated. This game was originally scheduled to release in 2021 but was pushed back to 2022 due to a delay. The first game received widespread praise for its world, characters, and enjoyable exploration.
Forbidden West appears to be taking all of those characteristics and expanding on them, resulting in one of the most visually stunning games we've ever seen. While believing trailers is not always a good idea, we can't help but get excited whenever we see new game footage. Everything appears stunning, and we can't wait to explore this world.
Legend of Zelda: Breath of the Wild sequel
This is a game that has been anticipated for years at this point. The Legend of Zelda: Breath of the Wild sequel was first teased in 2019. Since then, we've received very little information about it aside from a follow-up trailer at E3 2021 that includes a release date.
While the trailer was cool and served as a reminder that the game exists, it's strange to have a game coming out this year with no official title other than "Sequel to The Legend of Zelda: Breath of the Wild." It's concerning that this could be delayed at some point this year, but if that doesn't happen, we can all rejoice in the prospect of another exciting adventure in Hyrule.
Forspoken
With its fluid traversal and emphasis on gameplay and narrative storytelling in an open world, Forspoken has raised more than a few eyebrows. A woman transported from New York City to this fantasy world, Frey Holland must use her magical abilities to journey through it, possibly saving it and finding her way home.
Additionally, she has a sentient bracelet named Cuff, and it will be fascinating to see how that character dynamic plays out. Fans can anticipate additional information in the coming months.
Saints Row
Saints Row is getting a reboot this year, which will return the franchise to its roots somehow. Rather than conquering the galaxy, the new Boss forms a new gang of dissatisfied members of other gangs to seize control of the city of Santo Ileso from Los Panteros, the Idols, and the Marshall Defense Industries.
The city is divided into nine distinct districts, which players can take over and use to launch businesses and other ventures. Co-op is back, players can create their Boss, and Saints Row features an innovative mission progression system in which completing quests in the co-op world advances the player's story. While not everyone was pleased with the direction, it's worth watching for fans of the classic Saints games.
Starfield
It's not often that a developer announces a specific release date more than a year in advance, but Bethesda did just that with Starfield. It's possible because November 11 is significant to the company as the anniversary of Skyrim, but Bethesda is confident in this date.
While little information about the game has been confirmed, players are eager to see how Bethesda's newest IP stacks up against classics like The Elder Scrolls and Fallout. Over the next year, more information will become available, while concept art for Starfield continues to take shape.
Redfall
Arkane has established a reputation for excellence time and time again, and many are anticipating its take on this particular genre. Arkane received widespread praise for Deathloop this year, and it plans to release another title on a completely different platform next year.
Players assume the roles of one of four characters slay vampires and humans in what appears to be a Left 4 Dead-style vampire game.
Marvel's Midnight Suns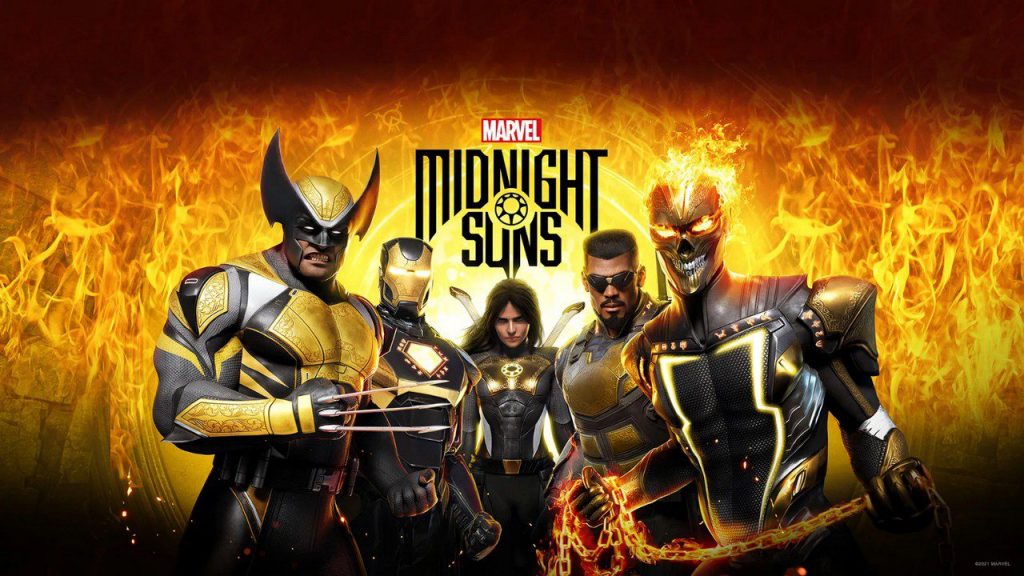 Marvel has had a prosperous few years, not just in the film industry but also in the video game industry. Following the success of Spider-Man and Guardians of the Galaxy, there is a great deal of excitement surrounding anything Marvel, and Marvel's Midnight Suns are capitalizing on that.
With gameplay reminiscent of the XCOM series, fans will be able to create their customizable superhero known as The Hunter and battle alongside Iron Man, Captain America, Wolverine, Doctor Strange, Blade, and Ghost Rider, among others, and there's little doubt that Marvel + XCOM has garnered considerable attention.
Company of Heroes 3
While the real-time strategy has declined for the better part of two decades, there is still magic being worked in Vancouver, Relic's home city. When the genre entered a period of decline, the studio released Company of Heroes, expanding on its experiments with the excellent Dawn of War. Both series have endured these dark times.
Warhammer is more exciting on paper, but Relic's best work is in Company of Heroes. We experimented with multiplayer, annihilating dev-controlled enemy squads with incendiary strikes and watching troops get crushed inside falling buildings—creating debris that can be used as an impromptu cover—or chewed up by tanks.
Bayonetta 3
While eight years may have put an end to many games, the adage "distance makes the heart grow fonder" is true. Although Bayonetta 2 was released in 2014, many fans hoped and believed the third installment would be. In September 2021, the first official Bayonetta 3 trailer was shown, confirming a release date of 2022. Not only did this increase anticipation for the film's release, but it also sparks speculation about the world, characters, and more.
God of War: Ragnarok
Another game, God of War: Ragnarok has been delayed until 2022. It was delayed for obvious reasons, but there is reason to believe they would exercise extra caution with this one. While we don't know exactly when it will be released this year, we do know that everyone is eager to see how Kratos' latest saga concludes.
This is believed to be the conclusion to the series' Norse saga. With that in mind, we're expecting a certain level of completion from this game, and it would be a shame to hurry it to reach an earlier release date.