Technology's biggest trade show is back. The non-virtual CES 2022 has returned sort of. However, CES 2022 saw a slew of new smartphones unveiled despite many companies withdrawing at the last minute due to pandemic-related difficulties.
In this collection, we have gathered the best announcements we have seen. Like Vivo's new line, others are unexpected, such as the Samsung Galaxy S21 FE. The Realme GT 2 and Realme GT 2 Pro were not exhibited at CES even though they launched in early January.
Unlike last year, Samsung didn't announce a new flagship phone at CES 2021. The Samsung Galaxy S22 will not be released until more information is available.
Also Read: Introducing Dell's Concept Luna Which Could Revolutionize Laptop Design
Samsung Galaxy S21 FE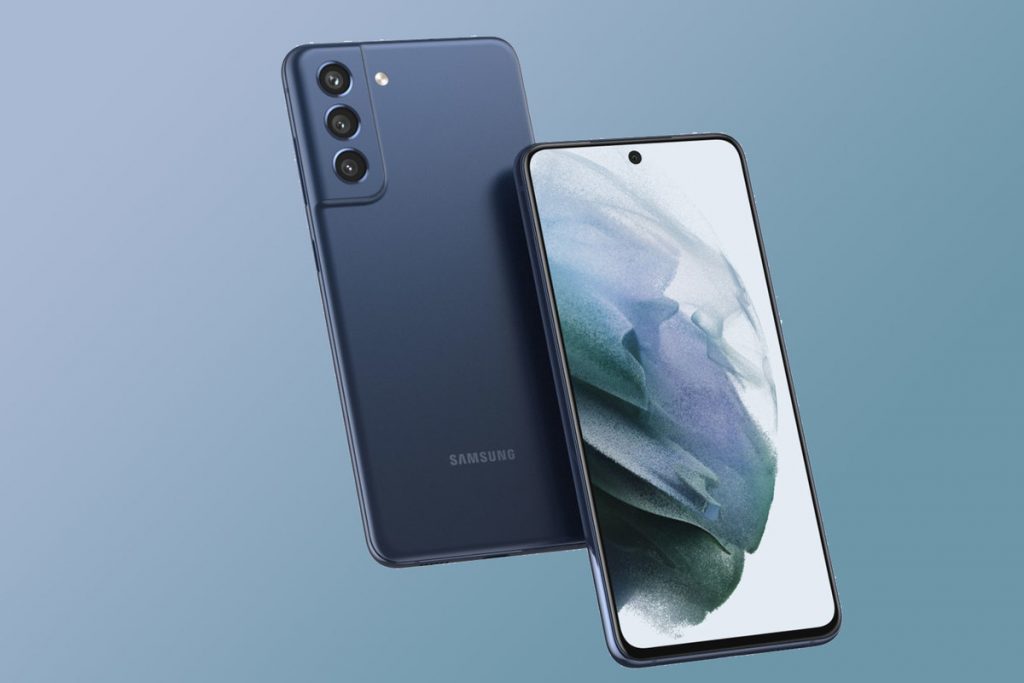 It took about a year for Samsung to release the Galaxy S21 FE. For 6GB of RAM and 128GB of storage, the phone starts at £699 in the UK and $699.95 in the US.
The device features a bright and colorful 6.4-inch FHD+ 120Hz display. The S21 also has a 12MP main camera and an ultra-wide camera, and an 8MP telephoto lens in place of the 64MP lens on the S21. In addition, the front-facing camera is now 32 megapixels instead of the S21's 16 megapixels.
Samsung's One UI is displayed on top of Android 12 on this phone. In addition to this, it also has the same Snapdragon 888 chipset found in many other S21 models, depending on your country of residence. A 4,500mAh battery is also included, which can be charged wirelessly or via a cable.
OnePlus 10 Pro
OnePlus 10 Pro won't be released until next year. In its CES 2022 announcement, OnePlus highlighted that the phone would be released in China on January 11, but no release date has been announced for the global launch. You should wait until March or April if you consider getting a OnePlus phone.
If you're tempted, you might give in. The OnePlus 10 Pro sports three cameras on the back and a fourth lens bump that houses a ring LED flash. OnePlus partners with Hasselblad for its cameras, and there is Hasselblad branding near the OnePlus logo.
TCL 30 V 5G
TCL has brought out two low-cost models with its latest smartphones, the TCL 30 V 5G and 30 XE 5G. But if you're on a budget, you might prefer the TCL 30 V 5G.
Its features are a 6.67-inch screen with a 1080p resolution, a 60Hz refresh rate, a 5MP primary camera, a 5MP ultra-wide and 2-megapixel macro lens, and a 16MP front camera. It comes with a Snapdragon 480 processor, 4GB of RAM, and 128GB of storage. Verizon will be the only provider of this service in the United States, but no word yet on the rest of the world.
TCL also offers the TCL 30 XE 5G, which is even simpler and more affordable than the TCL 30 V 5G. In addition to its MediaTek Dimensity 700 processor, this device features 4GB of RAM and 64GB of storage. It features a 720p display, a 13-megapixel camera, and an 8-megapixel front-facing camera.
Also Read: What We Know About the Apple AR/VR Headset So Far – 2nd-Gen Already in the Works
Vivo V23 Pro
Vivo's V23 and V23 Pro smartphones are geared directly toward selfie enthusiasts, with the V23 Pro standing out in particular. In terms of its front-facing cameras, it comes with a 50-megapixel main camera and an ultra-wide 8-megapixel lens for group selfies. We've never seen a front-facing camera with a higher-resolution sensor than the 50MP in the main selfie camera.
You can also make 4K videos with the front camera, which automatically enhances all videos in the same way the Portrait mode enhances still photos.
Vivo's V23 Pro also features a 108MP main camera, an 8MP ultra-wide lens, and a 2MP macro lens. Its processor is the Dimensity 1200 from MediaTek, which supports 5G networks. Streaming on the go is made easy with the phone's 6.56-inch FHD+ 90Hz display.
Nokia G400
HMD Global released five new Nokia phones, but the Nokia G400 is our favorite.
Featuring a 6.6-inch Full HD+ screen, a 48MP primary camera, a 5,000mAh battery, 6GB of RAM, and 128GB of storage, the Infinity E5 is the most expensive of the four. Also, it's 5G-ready, so it's future-proof and attractive.
Currently, it's also one of the most affordable ways to try 5G, at $239. We haven't played with it yet, but it looks interesting, especially given the price and the potential for a nice screen. We expect it to be available in 2022.
Other Nokia devices have been released. Nokia's G100 smartphone is a $149 device with a 6.5-inch HD+ screen, a fingerprint scanner, three rear cameras, and a 5000mAh battery. You can also buy the Nokia C200 at a lower cost, which comes with a 6.1-inch HD screen and a 4,000mAh battery. This is all we know about the phone at the moment.
At launch, it will set you back $119.