There have been numerous leaks and rumors about the upcoming Samsung Galaxy S22 series, which is expected to debut in January or February of 2022.
This Galaxy S22 will have to fill the big shoes of the likes of Galaxy S21, S21 Plus, and Galaxy S21 Ultra, but the late-year flagship for 2021 has been scrapped, much to Samsung fans' dismay.
Despite the abundance of unofficial leaks, Samsung will be working on its next flagship S-series smartphone, and the Galaxy S21 FE will almost certainly be announced before the S22 when it does.
Also Read: MacBook Air (2022): Rumors, News, Specs, and Leaks – What We Know So Far
As a result of the cancellation of the Samsung Galaxy Note 21, the S22 will be Samsung's first major flagship phone in a year. A stylus-enabled Samsung Galaxy Z Fold 3 and clamshell Galaxy Z Flip 3 were released, but Samsung's S22 will be their next big Android phone for most consumers.
Until the Samsung Galaxy S22 is released, which is expected to happen in early 2022, we'll be compiling all the leaks, rumors, and news we can find about it here. On this page, we'll track everything from rumors about the Galaxy S22's new features to leaked images of what the phone could look like, including its release date, price, specifications, and more.
On November 19, Samsung is expected to unveil one of the chipsets we could see in the Galaxy S22 range, while elsewhere, we've heard that the range might use the Snapdragon 898 chipset globally. This is the most recent information.
Samsung Galaxy S22: Specs, Pricing, and Features
For reference, the Samsung Galaxy S21 started at £769 / $799 / AU$1,249, and we expect a similar pricing again for the Galaxy S22. Pricing is not known currently.
S22 Ultra is rumored to have an angular design reminiscent of the Galaxy Note range, while the S22 and the S22 Plus are likely to look similar.
And, in order to wrap up my #Samsung #GalaxyS22 Series run, here comes your very first and early look at the vanilla #GalaxyS22! (360° video + stunning 5K renders + dimensions)

On behalf of @ZoutonUS -> https://t.co/YXsk4j4izZ pic.twitter.com/0064eArcSh

— Steve H.McFly (@OnLeaks) September 25, 2021
Samsung Galaxy S22 Plus and the S22 could be seen in black, white, green, and rose gold shades; the S22 Ultra could launch in white, black, dark red, and green.
The Galaxy S22 is rumored to have a 6.06-inch screen, while the S22 Plus has a 6.55-inch screen, and the S22 Ultra has a 6.81-inch display. In all three models, the 120Hz refresh rate screen is expected to carry an FHD+ resolution for the two cheaper models and the Ultra could carry a QHD+ resolution.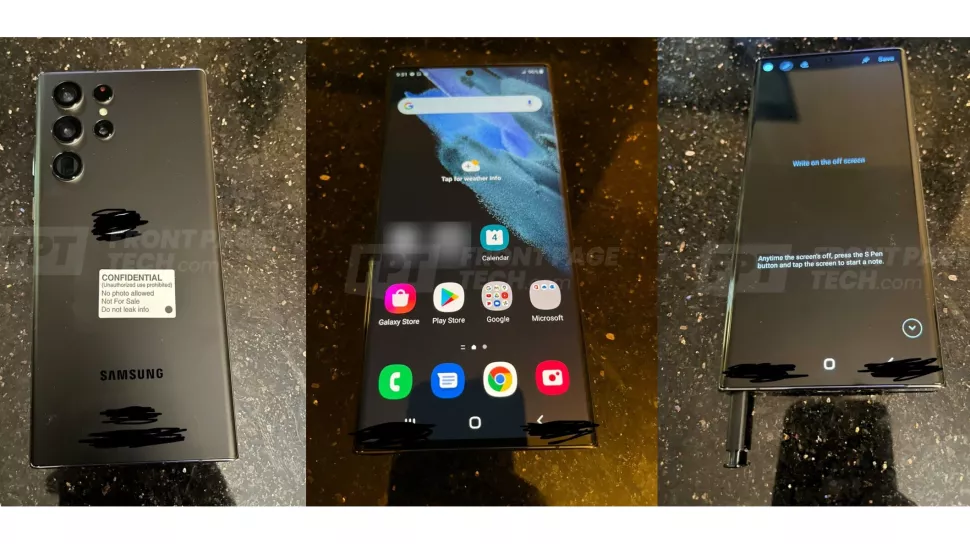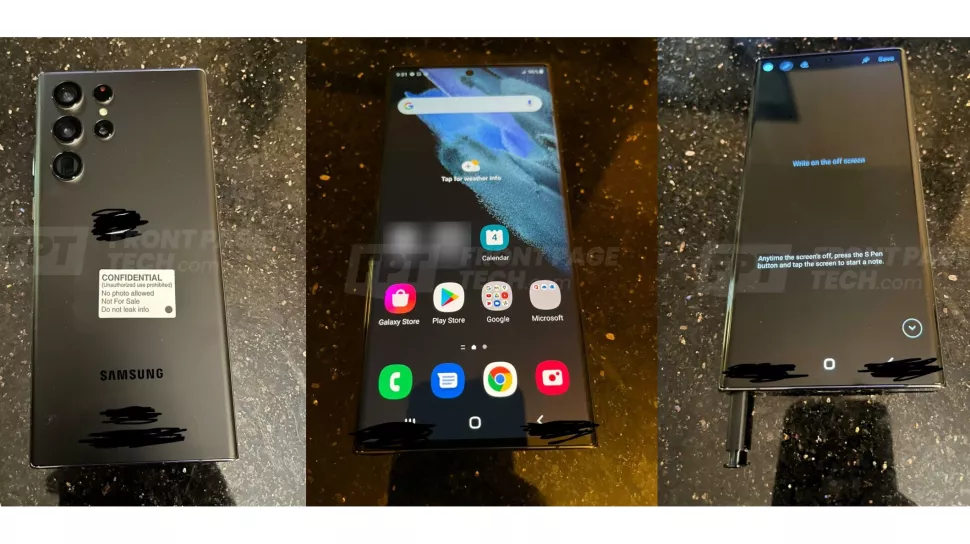 According to reports, a 50MP primary camera, as well as a 12MP ultra-wide and a 12MP telephoto lens have been tipped for the S22 and S22 Plus. Ultra may have a 108MP main camera, 12MP ultra-wide, and two 12MP telephoto lenses, but details are sketchy.
Depending on the region, a Snapdragon 898 or Exynos 2200 processor is expected, along with the same RAM and storage capacities as the S21 range. Depending on the model, that could mean 16GB of RAM and 512GB of storage or 8GB of RAM and up to 256GB of storage.
According to reports, a 3,700mAh battery has been leaked for the S21, a 4,500mAh battery for the S21 Plus, and a 5,000mAh battery for the S21 Ultra. Except for the Ultra, none of these would be smaller than the S21 batteries. The S22 Ultra's charging rate could be increased to 45W, which would be a significant improvement.
Also Read: With the Latest Find My Features Update, Apple Makes it Easier to Find Your AirPods
Samsung Galaxy S22: Release Date
Galaxy S22 release date: February 14, 2019. According to rumors, reports indicate the Samsung Galaxy S22 will be released in February, possibly on February 8. The exact date hasn't been confirmed, but we wouldn't be surprised if it landed in early 2022.
Initially, it was thought that the Samsung Galaxy S22 would go on sale in January 2022, but it now appears that a February 2022 release date is much more likely.
According to leaker Jon Prosser, the phone will be unveiled on February 8th and sold on February 18th.
It makes sense that Samsung would follow a similar schedule to its 2021 plans, which saw the company move its launch date up from previous years and reveal the phone in mid-January.
Samsung may release the phone in February or March, which is in line with the company's usual flagship release schedule. The company may move the launch date up even further and announce the devices sooner.