Designed by Dell, the Concept Luna intends to make its laptops more environmentally friendly while also making them more repairable in the process.
Gadget manufacturers are gradually coming to terms with the electronic trash generated by their goods, and it now appears that a more environmentally friendly future is on the horizon. Dell has not stated when Luna will come to life, but it has stated that it is working on it. This is a positive development.
Also Read: What We Know About the Apple AR/VR Headset So Far – 2nd-Gen Already in the Works
Nowadays, laptops are made of ultra-thin materials and feature specialized motherboards with many of their components soldered to them. This includes RAM, processors, and even storage. As a result, repairing some components becomes difficult, if not impossible, in some cases.
Although Dell is stealing an idea from Framework with Concept Luna, the concept laptop is still quite streamlined while also featuring elements that are easy to replace and recycle.
However, while the Concept Luna resembles an existing Dell laptop in many ways, the company asserts that the changes it incorporates could help the company reduce its carbon footprint by up to 50% while also making the company's goal of achieving net-zero greenhouse gas emissions by 2050 more realistic.
Dell collaborated with Intel on Concept Luna, and the most significant difference is a reduction in the total size of the motherboard, which is now 75 percent less in overall size.
The firms also decreased the overall component count of the system by 20%, resulting in smaller printed circuit boards (PCBs), less time spent assembling and repairing the system, and fewer parts overall.
The aluminum chassis for Concept Luna was manufactured in a facility that employs hydroelectric power, substantially decreasing the carbon footprint associated with the system's production.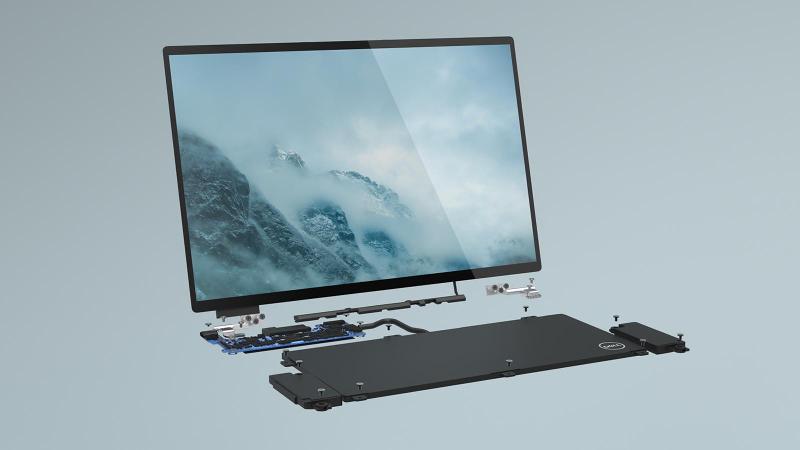 Dell is reconsidering the entire lifecycle of the laptop and all of the components contained therein to achieve greater efficiency.
As an example, the company stated that it envisions an environment where components such as a laptop's keyboard are designed to be recycled multiple times to create new keyboards for future devices.
Using only four outside screws, Dell claims to have decreased the total number of screws necessary to keep the Concept Luna together by a factor of ten, making it possible to access the inside components with relative ease.
Also Read: Google is Planning to Release its First Pixel Smartwatch by 2022
In addition, the business changed the glue it uses to keep the laptop's PCBs together to a new flax fiber-based substance that can be dissolved with water, making it easier to disassemble and recycle the laptop's components.
Concept Luna is still only a prototype, and it's unknown when Dell will begin incorporating Luna's design into products that customers can buy on the market.
With a growing demand for longer-lasting, more environmentally friendly electronics, as well as growing support for the right to repair, Dell's notion demonstrates that laptop manufacturers are, at the very least, rethinking their product designs. After that, it's merely a matter of putting the pieces in place.